We have been proudly serving Southwest Cuyahoga,

Northern Medina and  Southeast Lorain Counties since April 2003.

If you are unsure whether we service your area, please call us to inquire!

Why choose a pet sitter?

While you are away, your pets will be relaxed and comfortable in their own home, while you enjoy peace of mind knowing your pets are lovingly cared for.

They will eat their own good food, along with lots of yummy treats.

Some pets may get depressed and lose their appetite while in a boarding facility, often taking a while to adjust when they get back home.

You will possibly avoid exposing your treasured companions to illnesses and parasites from other cats and dogs.

We provide your pet with walks and outside playtime both summer and winter. Cats get cuddle time and have their necks scratched if they like.

Your house will appear as normal, thereby deterring crime.

No rushing home to pick up your pet before the kennel closes or having to wait and pay for an extra day. They'll be at home waiting to greet you!

Waggin' Tails Custom Pet Services is fully bonded and insured.

In Your Home Pet Sitting

We offer a stress-free alternative to kenneling your pet. We will visit your pet as many times as you'd like, but our most popular option is the "Spoiled Rotten Package" which consists of 3 visits in one day. Visits include feeding, fresh water, treats, walks, playtime, medication (additional charge required) lots of love and hugs. We'll also help give your home that "lived in" look by bringing in your mail/newspaper and rotating lights/blinds. Do you want your plants watered or your trash taken out? Just ask!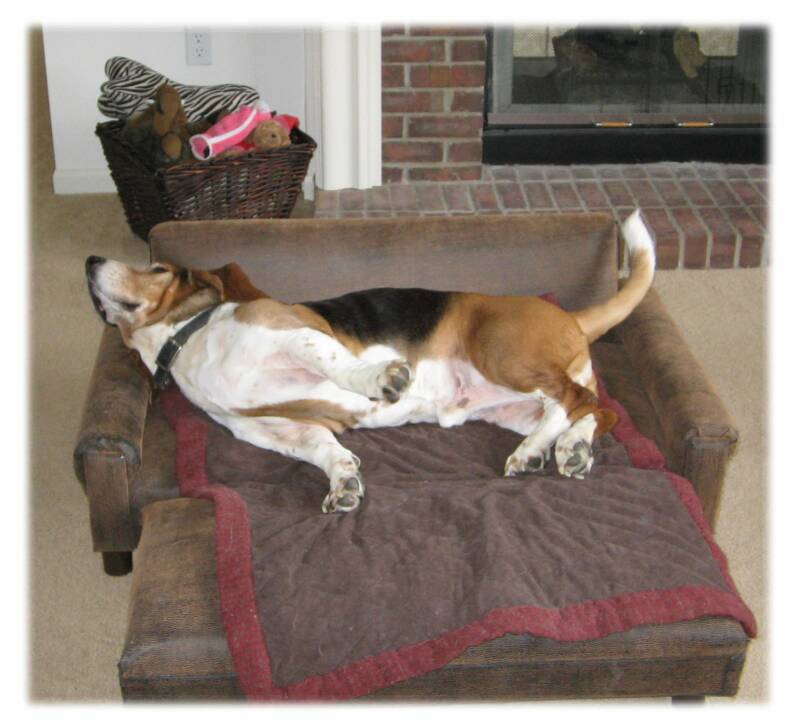 Daily Dog Walking

We'll come over to walk your dog for you on a daily or as needed basis. Whether you're working late or just don't have time to give your dog that much needed, much appreciated daily exercise. You will know your dog is getting all the exercise he needs when you use our walking services. 30 to 45 minute sessions include playtime/exercise, walking and plenty of love.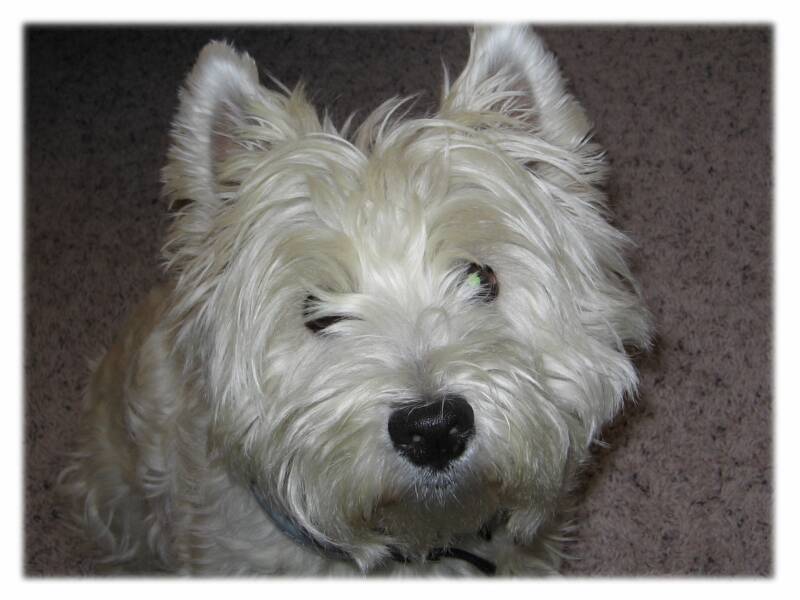 Potty Breaks for Puppies

We'll come twice a day while you're at work to give your new puppy those much needed potty breaks. By utilizing this service, your puppy will become accustomed to the daily routine which will help with housebreaking and crate training. Once your puppy is completely housebroken, you'll have the option to change to our regular daily dog walking services.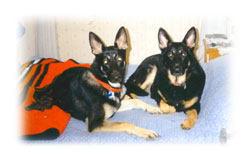 Paw-Jama Parties

If your pet is older, suffers from separation anxiety or is just spoiled rotten, overnight stays are available. We'll arrive between 7:00 p.m. and 10:00 p.m. and will stay until between 7:00 a.m. and 9:00 a.m.. Movies and pupcorn optional.

Birds, Fish, and Rabbits, too!

Includes feeding, fresh water, cage cleaning. Special diets must be prepared in advance, divided, bagged and labeled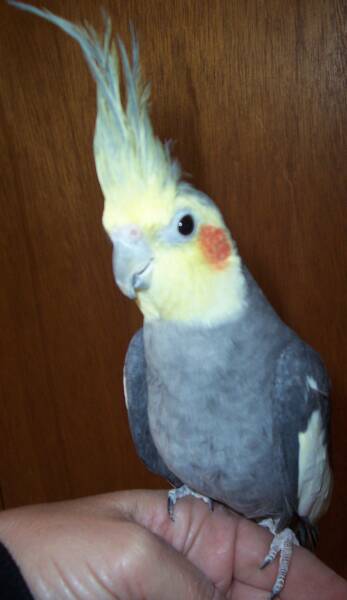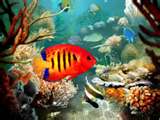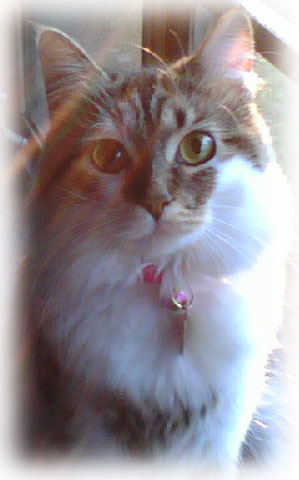 Cat Care Visits

Cat visits include feeding, fresh water and litter box scooping.

Cuddle time and neck scratches included!

Pet Taxi*

When you can't make it to the vet or groomer, we'll drive your pet for you. If desired, we will wait with them, and then bring them back home. Please note: pet taxi is not provided as an emergency service. We are only able to accommodate requests when advance reservations are made, and we only travel within our regular service area.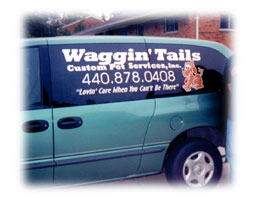 Pet Supplies Pickup*

We'll pick up food, medication or any other supplies you may need and deliver them to your door.

*available with additional charge, only when used with regular services








Gift Certificates

Available

Call for Details

440-878-0408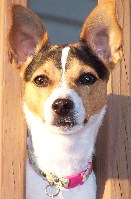 Waggin' Tails

            Custom Pet Services L.L.C.

"Lovin' Care When You Can't Be There"